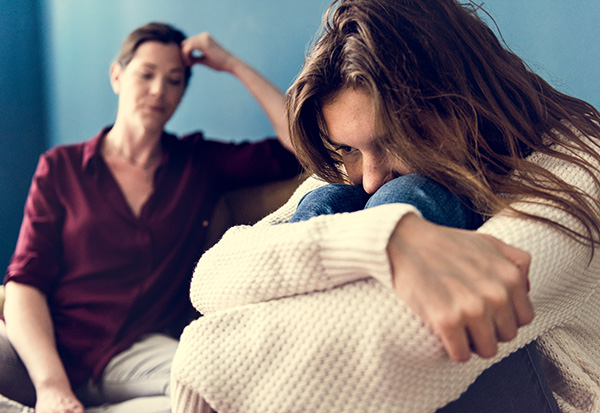 Are you disconnected from your teenager? Is it difficult to communicate with them? Are you tired of fighting with your son or daughter over practically everything? You're not alone. Are you ready to reduce conflict in your relationship, stay connected with your teen and regain confidence in your parenting skills?
Most parents experience issues connecting and getting through to their teenagers and young adults. Distractions, like social media and cell phones, stand in the way of engaging in meaningful conversation. You also face the reality that your child is consistently under the threat of cyberbullying, school shootings, the pandemic, and numerous other challenges.
Parents need guidance on ways to communicate with their teens. They do not know how to deal with the many issues that affect their teen's self-confidence and ultimately, their success. I am passionate about helping parents connect with their teens. I do this by offering parents tools to better understand their teens in order to foster closer relationships and harmony.
When is comes to parenting advice, I show parents how to:
Listen more and talk less so your kids feel heard and understood.
Leverage your role as a parent so your kids see you as a resource not a combatant.
Reduce your teen's upsets when they hit natural roadblocks and life events that cause stress and worry.
Embrace your teen's moods and attitudes without overreacting or feeling constantly upset.
As your coach and confidant, I will provide you with techniques to avoid parenting pitfalls, like taking things personally, giving into your teen, and thinking you are a bad parent. My workshops will shift how you view and relate to yourself as a parent and to your teen.
Here's what parents say about working with Dr. Liz:
"What can I say about Dr. Liz...well she helped me get through one of the toughest years of my life. Covid hit just as my oldest daughter was diagnosed with depression and anxiety. Well as you can imagine, the isolation was difficult for everyone in my family but really tough on my oldest daughter. We were ill equipped to help our daughter and there were so little mental health resources available. My daughter's therapy was not progressing, and I truly felt helpless and alone. Not sure what to do, I turned to the one person I knew who could help. I turned to Dr. Liz. She is the perfect combination of medical and practical knowledge. She shares her experiences as a mom but also gives you real tools to help nurture your relationship with your teen. With her help, I felt empowered to take a more active role in my daughter's therapy and support her as she faces the challenges ahead."
-Louise
Schedule a Complimentary Consultation Today
To explore working with me as your parenting coach or advisor, please reach out to schedule a free consultation. During the call we can explore the exact help you need and I will share the out-of-the-box workshops available as well as custom options we can explore together.