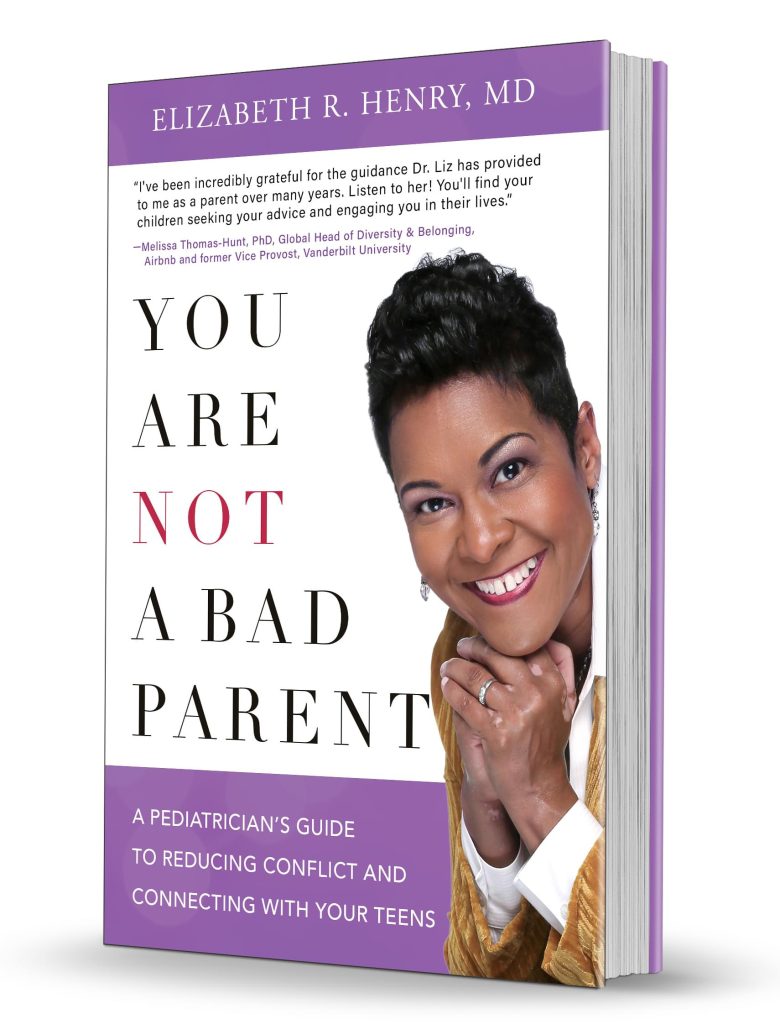 You Are Not a Bad Parent
A Pediatrician's Guide to Reducing Conflict and Connecting with Your Teens
What if it were possible to bridge the gap between you and your teen so that you could communicate with honesty, compassion and understanding?
What if you could transform your relationship with your teen so that you can guide them to be confident, capable adults that want to open up to you?
What if you could drop the parent guilt and free yourself from emotional burden of raising your teen and learn transformational strategies to turn your relationship around?
In You Are Not A Bad Parent, Dr. Liz Henry will guide you along the streamlined path to creating lasting connection and true understanding between you and your teen.
What if you could transform your relationship with your teen into one of trust, transparency, and real connection?
In this powerful book you're going to learn…
How to bridge the communication gap between you and your teen
The surprising source of the conflict that arises between you and your teen (it's not what you think!)
Proven methods to reduce conflict, strengthen connection, and unlock your relationship with your teen
The conscious and unconscious things you're doing as a parent that create resistance from your teen (and how to quickly fix them)
How to "read between the lines" of what your teen is REALLY trying to say
How to build a lasting connection and line of communication with your teen (regardless of the social pressures they're facing)
And much more!
What People Are Saying...
"I've been incredibly grateful for the guidance Dr. Liz has provided to me as a parent over many years. Listen to her! You'll find your children seeking your advice and engaging you in their lives."
Melissa Thomas-Hunt, PhD
Global Head of Diversity & Belonging, Airbnb
Former Vice Provost, Vanderbilt University
"As a Director of Student Life for 20 years on 7 different campuses, I have to say that Dr. Liz was one of the top educators whom with I have had the privilege to work. We have brought Dr. Liz to campus for several events and whether she is the keynote speaker or a moderator for a panel discussion, she brings professionalism, wisdom, experience, and tremendous class to the event."
Russell D. Barefoot
Director of Student Life,
Raritan Valley Community College
"Dr. Liz is an energetic, mindful and dynamic speaker. She engages parents with thoughtful discourse and meaningful feedback. She is an active listener and coaches parents within an empowering context providing access to powerful insights and new possibilities."
Terri Evans
Ed.D.