Connect · Communicate · Support
Bridging the Communication Gap Between Parents and Teens
Are you disconnected from your teenager? Is it difficult to communicate with them? Are you tired of fighting with your son or daughter over practically everything? You are not alone. Most parents experience issues connecting and getting through to their teenagers and young adults.
It can be downright overwhelming and stressful. You must deal with the impact of the pandemic, ever-changing technology, social media, the threat of school shootings, drug and alcohol addiction, as well as the typical everyday challenges that youth face.
Teens make daily choices that can have negative consequences. There's sexting, drugs, alcohol, cyberbullying, and the list goes on and on. Even the best of kids can make bad choices and get caught up in the wrong crowd.
As a board-certified pediatrician, parent coach, and professional speaker, my one-on-one parent coaching sessions and group empowerment workshops will provide you with preventive solutions that transform your relationship with your children. My interactive workshops for teens reinforce what you've been telling them over and over again at home. They listen and take action because the message is coming from a trusted expert who's not their parent.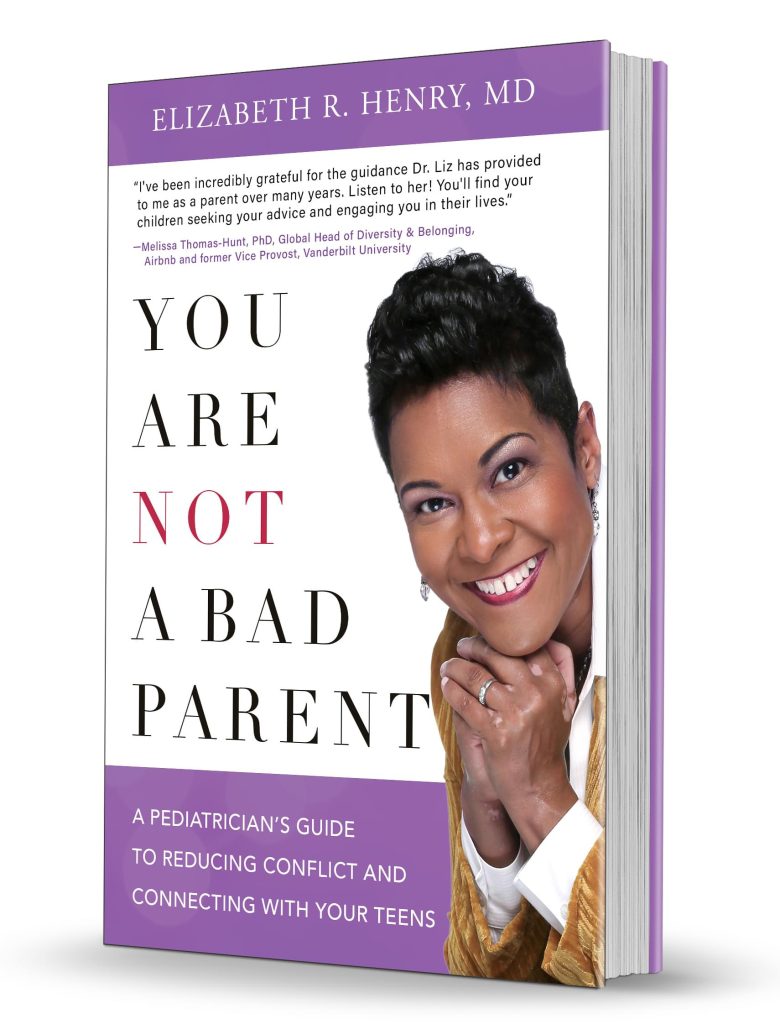 You Are Not a Bad Parent: A Pediatrician's Guide to Reducing Conflict and Connecting with Your Teens!
The audiobook narrated by Dr. Liz is now available. Click Here for the audiobook enhancements. Purchase your copy today to connect with your teen and transform your relationship.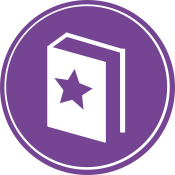 Dr. Liz's Self-Guided Program
21-Day Boost Your Connection with Your Teen Challenge
This self-guided 21-day course provides parents with lessons and practical action steps to strengthen their connection with their teens. Parent will learn to:
Understand their teen better and cope with their moods.
Engage their teen by listening more and talking less.
Better support their teen as they deal with life challenges.
Avoid overreacting when their teen doesn't do what they want them to do.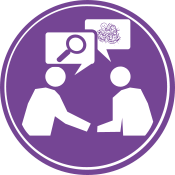 Dr. Liz's New Course

How to Effectively Communicate with Your Teens
A Training Course for Parents
In this 3-month interactive course, you will learn how to transform your relationship with your teen by:
Understanding your teen and responding calmly rather than reacting to their moods
Using listening techniques to engage your teen in open, honest communication.
Developing and using strategies to support your teen as they deal with life challenges.
Reducing conflict when your teens don't do what you want them to do, and much more
Book Dr. Liz
Dr. Liz engages teen and adult audiences with her insightful and interactive presentations. Participants leave empowered with the confidence to achieve their goals and the conviction to make the powerful choices needed to transform their lives. She is available to facilitate a program or speak to your group.
More about Booking Dr. Liz